EdUCAtioN
EmpoWErmeNt
discoVeRY
It's human scale that counts!
DONAtE
SHArE
GeT InVOlVeD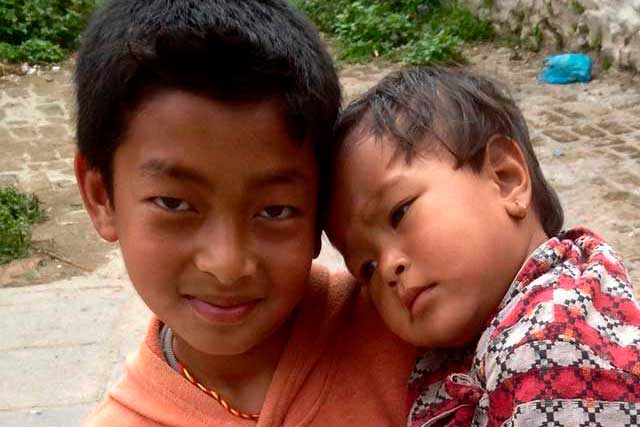 Help Nepal is a small charity organisation supporting the long-term development of disadvantaged communities in the Kathmandu Valley. We fulfil our mission through educational support programmes for deprived children, reconstruction aid after the devastating 2015 earthquake as well as through the promotion of small-scale grassroots projects led by Nepali people.
You can help us in many ways:
SPONSOR A CHILD WITH A SCHOLARSHIP
MAKE A FREE DONATION
TALK ABOUT US
VOLUNTEER WITH HELP NEPAL
ASTONISHING CUltUrE
HeaRtFUL PeOPlE
TIMeleSS WISDOM
At Help Nepal we are also committed in spreading and promoting the mesmerising Nepali culture in Belgium and all over Europe via cultural happenings, gatherings, photo exhibitions and charity events! Come and meet the Nepali communities living in your own country, taste their dishes, learn more about the fascinating traditions of the Newaris and Sherpas. Meet the children from "the roof of the world"!
With us you can:
TAKE PART IN CULTURAL EVENTS
LEARN ABOUT NEPALESE TRADITIONS
DISCOVER NEPAL FROM HOME
VISIT KATHMANDu VAlleY
MeeT tHe LOCAlS
DISCOVeR OUR PROJeCTS
A journey through Nepal is an enriching and for many people life-changing experience: in fact, this is how Help Nepal was born, after a journey… This is why Help Nepal also promotes small-scale, sustainable tourism projects we met along the way, to help you get an extraordinary travel experience while supporting local communities. We also organise a journey to Nepal once a year, a unique chance to discover this country and see our development projects on the field.
PLAN YOUR NEXT JOURNEY WITH US
JOIN OUR ACTIVITIES
DISCOVER & HELP
Help Nepal is…
Access To Quality Education For Deprived Children
Empowerment
Support To Local Communities
Sponsor A Child!
360 Eur = 1 Year Scholarship
100% Of Your Help Goes To Nepal!